Make the most of your time on the water—be safe, be secure.
Having complete weather awareness is critical to boating safety and success. Keep your vessel out of harm's way and plan for an enjoyable cruise with Baron Threat Net.
High winds, hurricanes, lightning—there are many weather-related threats that call for the immediate attention of boaters. Whether you're offshore for work or play, Baron Threat Net gives you the situational awareness you need to make the best decisions when on the water. Accessible through a secure Internet connection on your Mac, PC, or tablet device, Threat Net delivers critical weather intelligence to ensure a safe and pleasant voyage.
FEATURES
Steer Clear of Restless Seas
Threat Net helps boaters choose the safest, most comfortable route with a detailed look at Wave Conditions including Height, Direction, and Period. It's equipped with a global network of Buoy and Ship Weather Reports that deliver data on sea surface temperatures, barometric pressure, and wind speed.
Users can also overlay high-resolution Radar and Global Lightning to pinpoint areas of intense precipitation, and spot strike-by-strike lightning in real time.
See What Lies Ahead
Before heading out on the water, plan ahead with Threat Net's current and forecast data for precipitation, cloud cover, sea level pressure, and much more. Use Marine Zone Forecasts to monitor coastal waters, off-shore waters, and high sea conditions; they project wind speed/direction, wave heights, and precipitation up to seven days in the future for a particular location.
Make the Right Calls Offshore
Vessel operators can reduce risk to life and property, all while ensuring a fun and memorable boating experience. Threat Net provides direct access to reliable weather tools like radar, lightning, and patented storm tracks.
With Baron Storm Vectors, you never have to guess where the most dangerous threats lie within a storm. Exclusive storm tracking tools project a storm's movement over the next hour—indicating its direction, high winds, and possible tornadoes.
Identify potential tornadoes with Threat Net's Critical Weather Indicators. They make it simple to spot strong, rotating winds.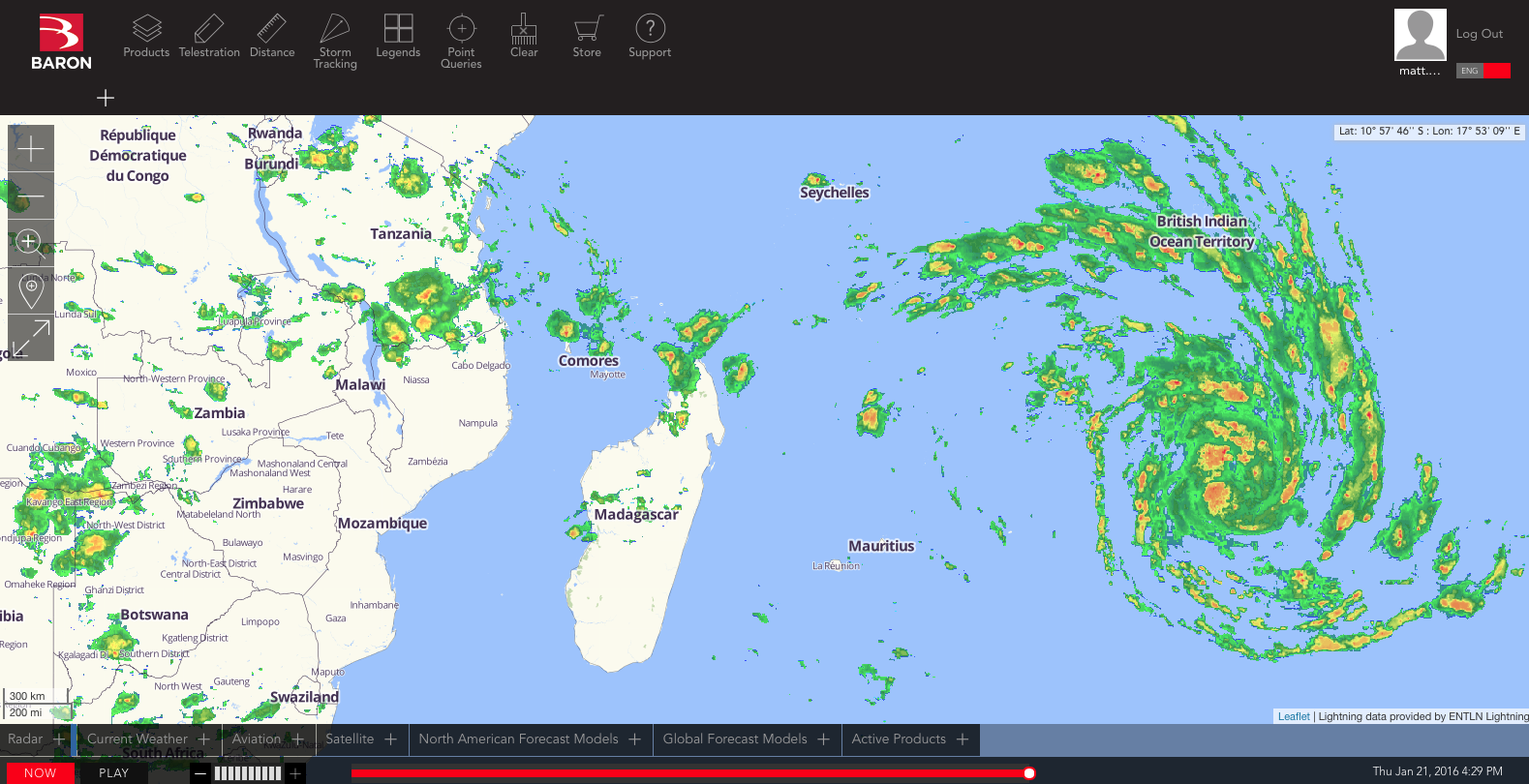 Track Tropical Events with Precision
Easily project the movement and intensity of tropical storms, depressions, and hurricanes. Threat Net monitors for high-impact tropical weather and helps vessel operators plan their next step when it matters most. Tropical Track Model Forecasts accurately pinpoint any precipitation, winds, and cloud cover that come with a tropical event.
---
Find More Fish, Faster
Locate the best fishing regions with global Sea Surface Temperatures. No matter where you plan on going, Threat Net can help you identify the best areas to search for different species before leaving the dock. Combine with global Chlorophyll so you know where fish are biting in your area.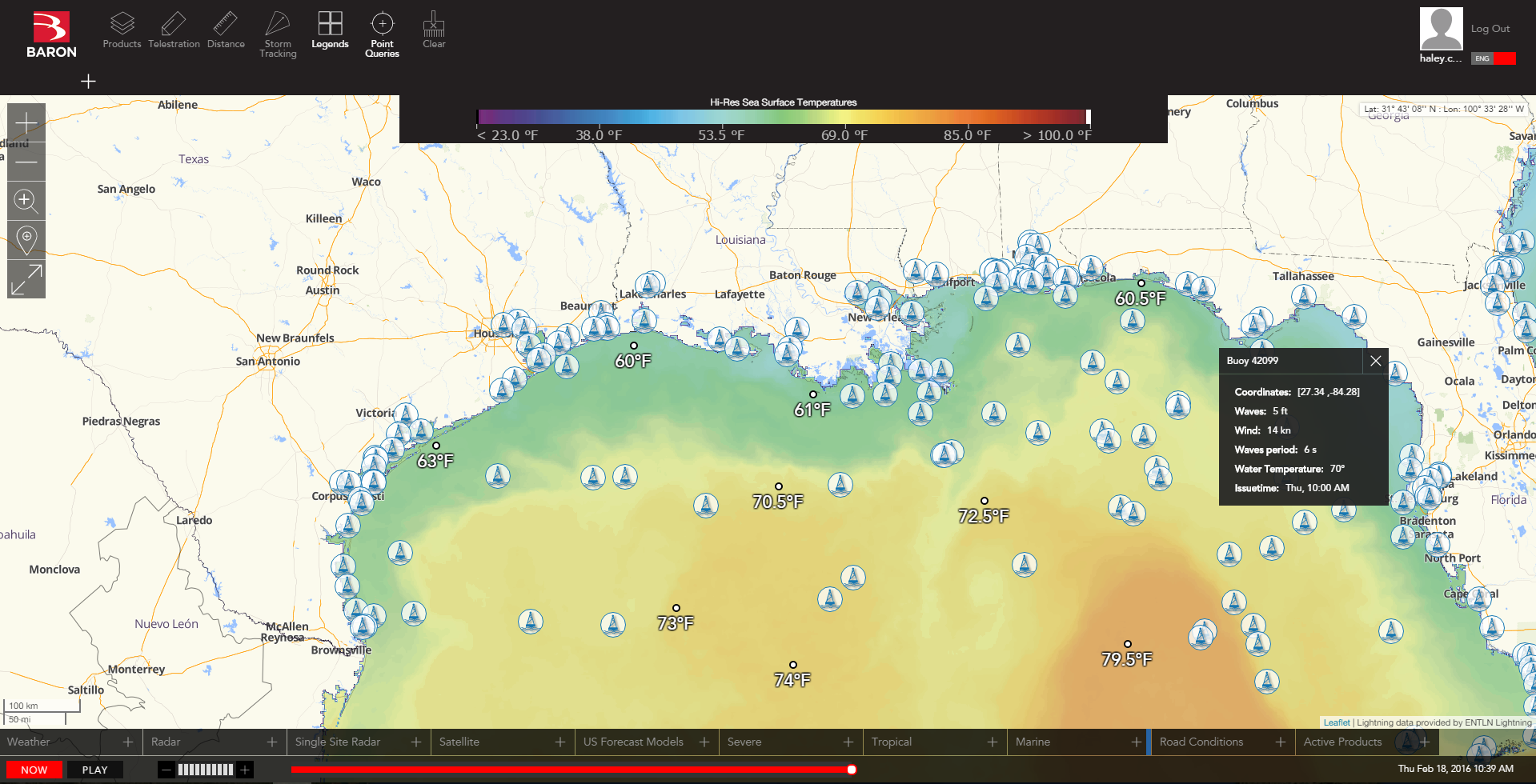 ---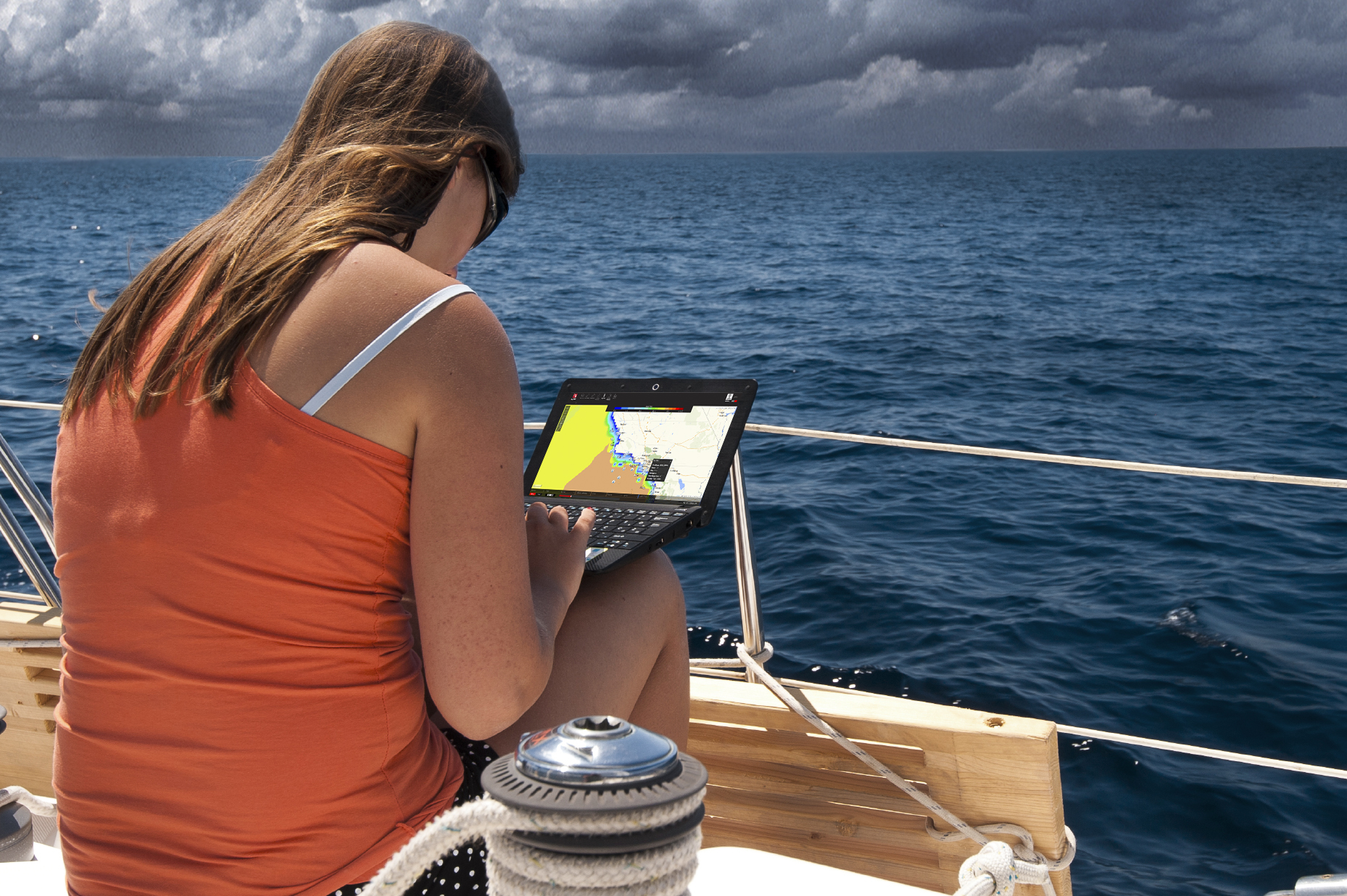 Know Your Vessel's Proximity to Weather Events
Be mindful your boat's position in context to surrounding weather conditions. Threat Net allows for tablet devices supported by 3G or 4G reception to display your vessel's GPS location, so you can immediately determine if you're on the safest course.
---
They say

Threat Net has performed flawlessly, and allows me the ability to get closer to the storms that I ever thought possible.

– Dr. David L. Arnold, Climatology & Natural Hazards, Frostburg State University

They say

We want to deliver accurate, reliable data. And Baron's data was the best data possible.

– Robert Harshaw, President and CEO, Heads Up Technologies

They say

I am grateful for the support of Baron and Mobile Threat Net to help save lives and property.

– Ricky Little, On-scene Incident Commander for the Alabama Emergency Management Agency