There's no room for shortcuts when it comes to driver safety.
Drive better business with a real-time look at weather and road conditions. Baron Threat Net arms transportation professionals with an intelligent solution to improve daily operations and driver safety.
Weather on the road affects even the most experienced drivers. Quickly identify the greatest weather-related road hazards with detailed updates on road conditions and patented street-level storm tracking. Actionable intelligence helps you maximize shipping efficiency while protecting drivers en-route.
FEATURES
Help Drivers Bypass Problematic Roads
Identify the greatest road hazards on any projected route. Threat Net's roadway products make it easy to choose and plan the safest, fastest course.
Easily distinguish different precipitation types and see which routes are impacted by rain, freezing rain, and ice with Roadway Current Weather.
Roadway Threats pinpoint the most dangerous conditions, like twisting storms, hail, fog, lightning and dangerous winds.
Quickly gather information from the latest Roadway Conditions, from slippery and flooded to icy, snowy roads.
Plan Ahead to Avoid Accidents and Delays
Baron Threat Net's precision forecast data gives transportation professionals a detailed look into future conditions—including how those events will affect roadways. Access global 7-day forecasts, radar, accumulations, wind data, and more. You'll be prepared for any type of weather drivers might encounter when traveling.
Navigate Drivers to Safer Routes
Track severe storms at a hyper-local level. Threat Net helps transportation professionals identify the most severe threats—like intense hail, flooding and tornadoes—and reroute vehicles to safety. Exclusive storm tracking technology gives you the confidence needed to make decisions that affect life and other irreplaceable assets.
Baron Storm Vectors indicate significant storms' direction, as well as the threats that hide within. Track a storm's movement up to an hour in advance with a complete list of estimated arrival times for each affected community.
Receive a strong visual warning for areas where dangerous tornadoes may develop. Critical Weather Indicators measure the precise amount of shear to reveal where winds are rotating.
Determine the likelihood of tornado development in a single glance with the Baron Tornado Index (BTI). It ranks tornado potential on an easy-to-read scale of 1-10.

A Decade of Experience in Road Weather Solutions
Baron is the dependable data provider for XM NavWeather—a road weather service provided by SiriusXM. Accessible in over 1 million vehicles, NavWeather delivers life-saving weather technology directly to the connected car's navigation system. For the past decade, Baron has provided high-quality weather information to the vehicle and prepared partners with reliable telematics services.
---
Integrate Precision Data into Existing Systems
Add value to existing fleet management and logistics software by incorporating comprehensive critical weather intelligence. The Baron Weather API offers a multitude of weather data products designed to protect drivers and assets—and it's all backed 24/7 by a team of degreed meteorologists, mathematicians and scientists for quality assurance. Learn more about activating a developer account at Baron's API developer website, VelocityWeather.com.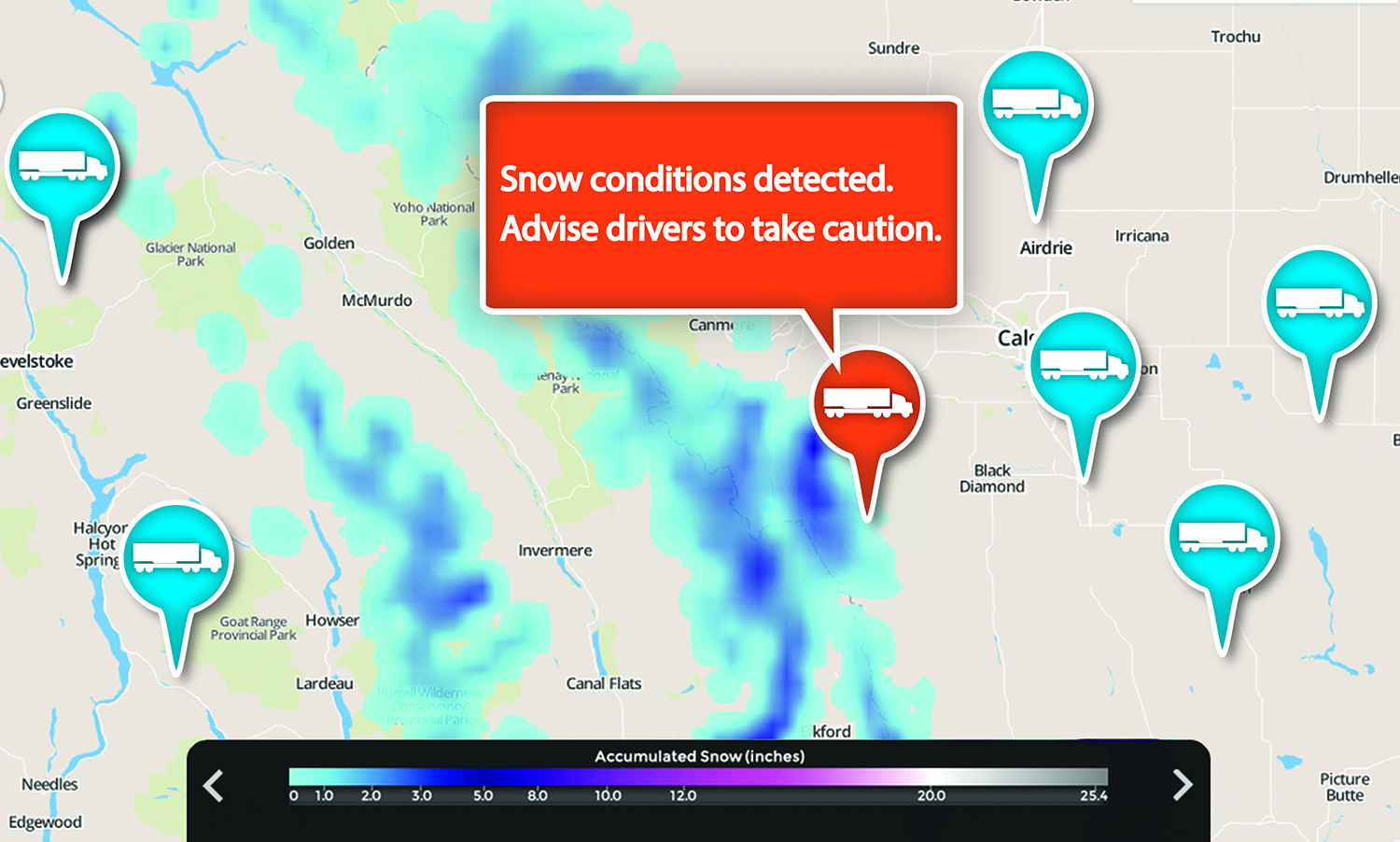 ---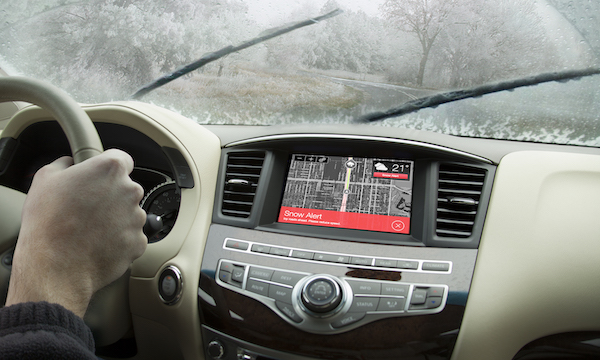 Enhance Driver Safety with Proximity Alerts
As the telematics industry has evolved, Baron has matched its progress by developing automated road weather alerts and other services through a secure and scalable API. Alerts are integrated into vehicles' infotainment systems to warn motorists when they are approaching hazardous road conditions such as flooded, icy or foggy roads. These state-of-the-art alerts help improve the overall driving experience and minimizes weather-related risks.
---
They say

Threat Net has performed flawlessly, and allows me the ability to get closer to the storms that I ever thought possible.

– Dr. David L. Arnold, Climatology & Natural Hazards, Frostburg State University

They say

We want to deliver accurate, reliable data. And Baron's data was the best data possible.

– Robert Harshaw, President and CEO, Heads Up Technologies

They say

I am grateful for the support of Baron and Mobile Threat Net to help save lives and property.

– Ricky Little, On-scene Incident Commander for the Alabama Emergency Management Agency